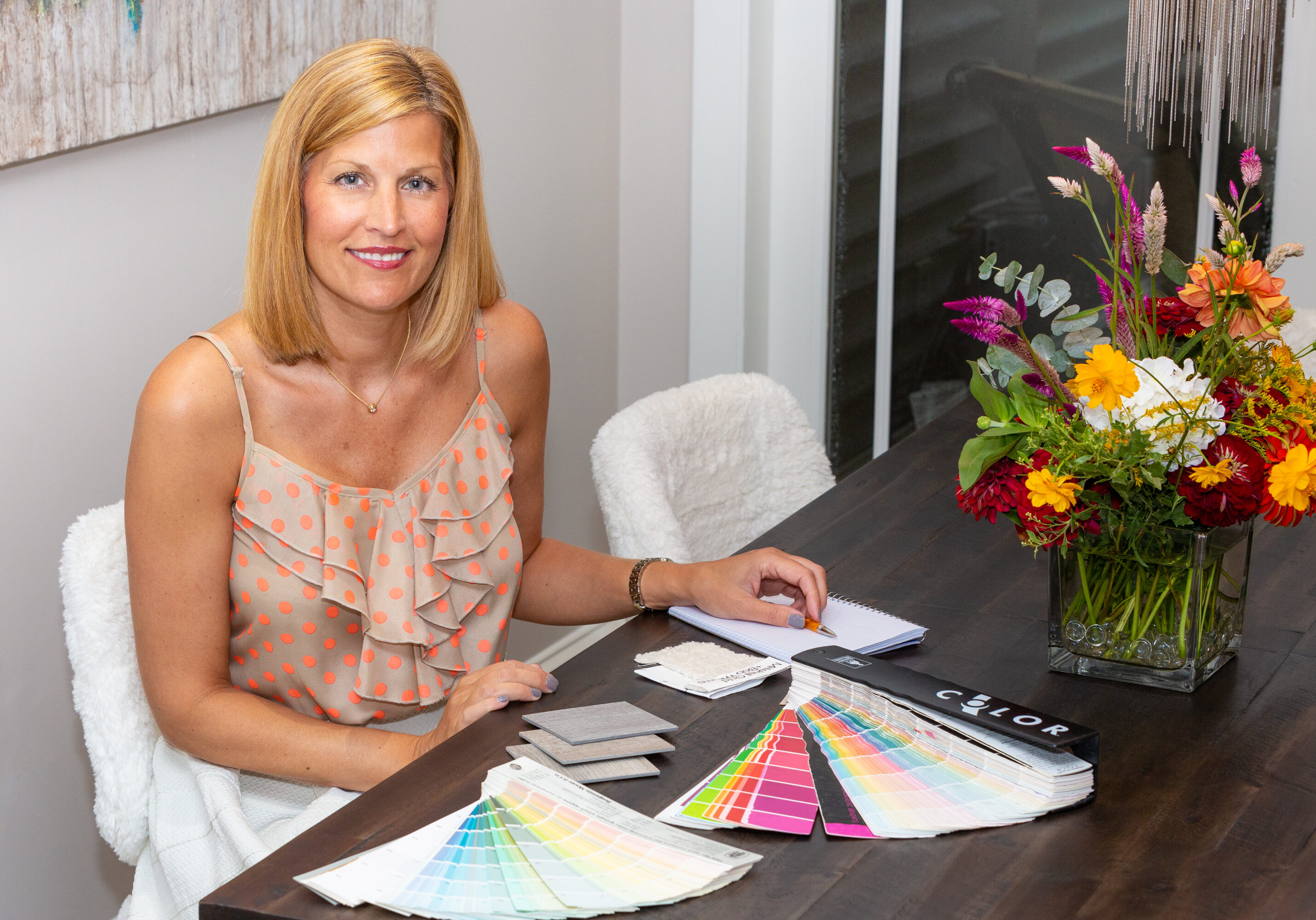 We have a historic building in Downtown Gastonia that Jill did amazing work with, picking out historic colors to blend with a 100 year old building. We have 13 offices, a board room, break rooms, bathrooms and she made it all work with beautiful design. Jill also coordinated everything well with an assortment of furniture for the lobby, board room, restrooms, break room made it a first class environment. This will be a co-work office space and already tenants our coming to rent. So thank you Jill for your hard work on this project. Perfection! - Tom M.
There are no words I can say that expresses how grateful I am that Jill took this endeavor on.  I seriously could not have seen this through without Jill's talent, vision, patience and fantastic sense of humor. For the time she gave, the hearts she warmed, the smiles she made, Jill is very greatly appreciated.  - Mindy, Community Clubhouse Representative
I knew I needed help staging my home to set it apart from all of the other houses for sale. Jill and I met a couple of months prior to putting my home on the market. She suggested a couple of small home improvements, scheduled the contractors, followed up with the work they performed and went on to make great selections and stage all the special touches she found for each room. Jill's great personality and ability to work within my budget made the entire project enjoyable and effortless from beginning to end. After meeting Jill, it really was as easy as giving her the key to my home and letting her take care of the rest!
- R.K.
I had my 3 bedroom, 1 full bath home on the market for 3 years. I asked Jill to come and make design changes (remodeled 1 over-sized bath into 2 full baths), repainted all but 1 room giving it more interest for prospective buyers and had the house under contract before completing the final touches. I'm confident that the changes Jill made are what finally got the house sold. - Danny Kelly, Owner of Kelly McArdle Construction/Custom Homes
Thanks again for all the work you have done for me and my house. You always stay well within my budget and have never missed a time line. Will definitely be calling upon you for my next project. - Kevin L.
We went around the house and began implementing immediately and we can both see a huge difference already! It was like a light bulb going off in my head and have been really impressed at your suggestions and how they have resulted in larger, clearer views of each room. I am happy to say the rooms are wonderfully open and brighter and bigger! We feel inspired and hopeful the house will have better responses. My younger son came home and he loves the result as well. I am so glad I was able to meet you, and that you gave us such wonderful ideas. I enjoyed the time we spent together. The house feels refreshed and much lighter (not sunshine light, but rather "unburdened" light...like it is less weighted down with "stuff"!) ...so thanks for that! Hope this lets others have a clearer view of the home that we think is so wonderful, and that captured us when we walked in for the first time!   Thanks again! - Roberta W.
Dear Jill,  I am sure you have heard, I have sold my house!!! I want to thank you for "staging" it for me and putting me in contact with the right people (carpeting), etc. You had to "sell" me on a few things, but you were right. - Joyce C.
Jill, Thank you so very much for helping us make our house into a home. We are thrilled so far and look forward to working with you more. - Dana W.